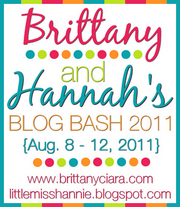 This post is for the Blog Bash 2011, a great idea from www.brittanyciara.com and littlemisshannie.blogspot.com to introduce blogs to each other. Click on them for the rules. Let's make a community. Here's my intro:
doo do doo do doo do doo do doo do doo
You open this door with the hand of 'magination. Beyond it is another dimension - a dimension of books, a dimension of DVDs, a dimension of Innernetz. You're moving into a library of both shadow and substance, of things and ideas that are often wrong.
You've just crossed over into the Banned Library.
The Banned Library is a place for comedy, news and reviews about libraries, technology, and stuff we are interested in. The point of the blog is to make people laugh, maybe think a bit. Too many librarians I have met are funny and interesting people that paradoxily treat the profession way too seriously. This blog is my way of poking fun at something I love, a world of information and people that are dedicated and fun. As the world changes, the electronic takes over with the likes of clouds and The Google, I also want to document my experiences. So that is what the Banned Library is. If I did not care about my profession, I would not make fun of it.
The questions and answers for the Blog Bash 2011 Summer Fun are after the jump!

1.) What's your favorite memory from Summer 2011?
ALA 2011 in New Orleans was probably the most fun I have had as a librarian. Meeting and sharing ideas, technologies and drinks with my fellow library folks is a precious gift. And, man, those folks can party.
2.) What's your dream summer vacation?
A porch somewhere in the mountains where they serve cold beer, thick, medium-rare burgers, and steak fries. In front of me is a stack of books and a broken cell phone. At night thunderstorms boom and shake while I sit and write. At some point I slow dance with the most beautiful girl in the world.
3.) What's your favorite thing to do in the summer?
My favorite thing to do in the summer is to sit outside under a ceiling fan, eat a burger, drink a beer and read. See #2. I am pretty simple.
4.) What's your "blog goal" for 2011?
My blog goal for 2011 is to make people laugh and see the lighter side of the profession. I have a couple of projects (including a certain 100 books project that I have procrasinated on) that I would like to finish but my ultimate goal is to put a smile on some public servants face. I would also like to get some more contributers for the site to get some more perspectives on the profession. And maybe make a lot of money.
5.) Let's hear the story behind your blog title! :)
The blog really started as a twitter account. I was hearing things about this whole "twitter" thing a year and a half ago, and thought, "Well, I can do that." I thought it would be funny to tweet the things my patrons said, changing up the words to make them generic but still true to the ideas and not get me fired. The first name was called heardatlibrary, and after six months I had about 200 followers.
This made me worry because there is an institution already called the Heard Library at Vanderbuilt University, and I could bet they had a few lawyers that might stop me if this took off. So, I rebranded as Banned Library because I really liked the name, could get the web address, and it was Banned Books Week. The name fit with the little essays and information I started putting out on the blog and I came up with a fun logo. To make a long story short, I made it up and used it before someone else did.
That's what I am all about. Here's some of the most loved viewed posts from the site
5 Reasons Libraries Should Not Use Ebooks... Yet.
How to Get Banned From a Library
7 Reasons Porn Should Be Allowed in the Library
The Public Library Vs Netflix: DVD Battle Royal
Twitter: Celebrity Endorsed #BPLRAMPAGE #WINNING